Jojanneke is an international speaker since 2004. She has presented on many conventions, presentations, workshops, break-out sessions, in-company events and at TEDx.
Jojanneke shares her expertise with contagious enthusiasm and engaging with the audience is something she values very much. Jojanneke's speaking topics are:
Corporate presentations en TEDx talks: the differences (for more information about this topic, please visit www.LiveYourTalks.com)
Optimise your presentations with TEDx insights
Translating your corporate goals to online strategy that works for you, custom made and effective
Anticipating on trends and developments in social media and online communications
Creativity in online campaigns
Optimizing e-learning in your business
Becoming fearless and focused in life after overcoming adversity (for more information about this topic, please visit www.WesternOrphans.org).
Jojanneke is a member of PSA Holland and the Global Speakers Federation.
Jojanneke's presentations are aalways custom made, and prepared for specific audiences and events. The client benefits the best way possible way because of this; the content will resonate with the audience and its area of interest.
Would you like Jojanneke to add value to your event with a presentation, workshop or masterclass? Please contact for an estimate.
Recent events
PRE BOOK LAUNCH 'LIVE YOUR TALKS' AT TEDxBINNENHOF VIEWING EVENT, INVITED BY THE NETHERLANDS EMBASSY IN DUBLIN, IRELAND
'Live Your Talks' is due for international launch on April 9th 2016. The Netherlands Embassy invited Jojanneke to present her book, host the day program and for the final keynote of the viewing event of TEDxBinnenhof in Ireland.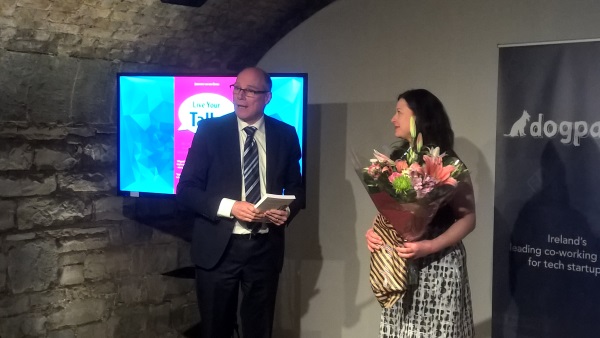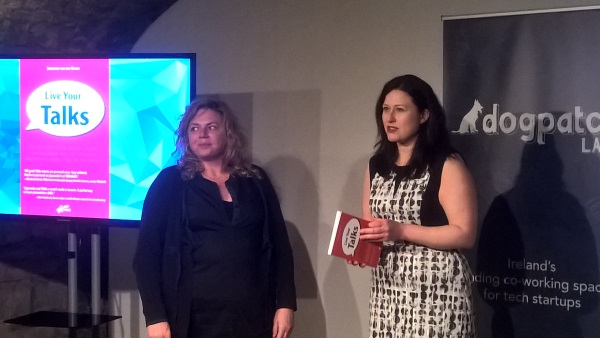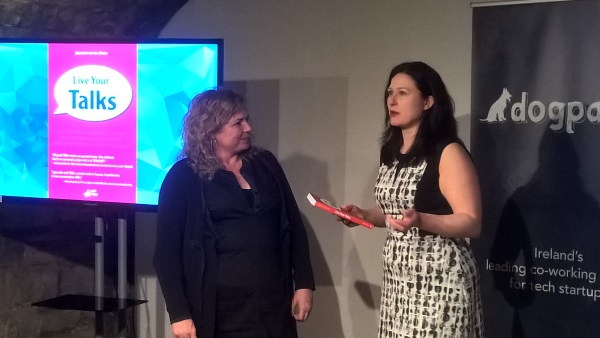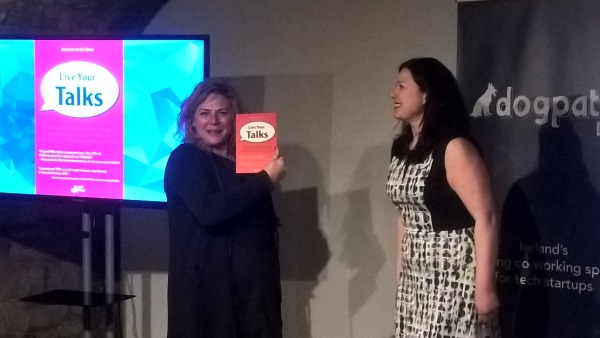 other events:
Rotterdam Entrepreneurs Breakfast: opening keynote.
EVENTS IN DUTCH:
Maak Het MEE (werkconferentie MEE), sessie over sociale media in de zorg
Landelijke WOW-dag van Platform WOW, sessie over kansen in sociale media voor waterbeheerders
Landelijke WOW-dag van Platform WOW, sessie over kansen in sociale media voor wegbeheerders
BKKC: trends en ontwikkelingen in sociale media voor ontwerpers en kunstenaars
Get Social Event, speech over Corporate Blogging
Social Media voor horecaondernemers
Online communicatie voor verandermanagers (verzorging themadag)
De Baak / Syntens Growth Experience voor ervaren ondernemers (keynote)
KvK / Syntens seminar Succesvoller Ondernemen op Internet met Social Media (keynote)
Syntens MKB Kr8centrale
Syntens / Kamer van Koophandel Starterscongres (keynote)
Zaak & Vrouw (keynote)
Fris In Je Hoofd Lente Event
Platform Communicatie Rotterdam (keynote)
Congres Utrechtse Communicatie Kring
Vakcongres NBPO
Social Media Event (keynote)
KPA Wilde Ganzen Dag (i.o.v. NCDO)
FourMonths workshopserie over Online Communicatie & Social Media
FourMonths workshopserie over Zakelijk Twitteren
div. gastcolleges op o.a. InHolland Diemen, Haagse Hogeschool
 
INVITE ME TO SPEAK AT YOUR EVENT.
📞CONTACT +31 6 4511 0845
Or send a message to request an estimate.